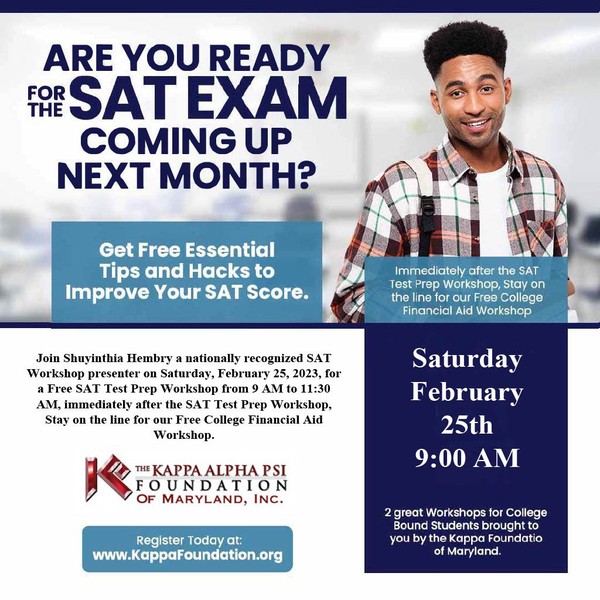 The Kappa Alpha Psi Foundation of Maryland will be sponsoring a SAT Prep and Financial Aid Workshop on Saturday, February 25, 2023. The Workshop are free and it is virtual!!
Join Shuyinthia Hembry a nationally recognized SAT Prep Workshop presenter as she will show you valuable tips and strategies to improve your score and perform better, alongside receiving expert SAT guidance.
Immediately afterwards, we will have a panel discussion and live Q&A with experts to provide you with the information you need and to answer your questions about the rising cost of college and ways you can maneuver through financial obstacles.
Feel free to share the registration link and flyer with your colleagues and students. Early registration is highly encouraged.
Registration link by clicking here:
*After registering, you will receive a confirmation email containing information about joining the webinar.
Kappa Foundation of Maryland, Inc